Paleo draws to a close...
On Sept 26th, I started Paleo…a diet on crack. I eliminated all sugars, alcohol, dairy, grains and starches from my diet. To be honest, I didn't think it would be that big a deal, I already ate like a freak.  I was a carnivore, a total meat-a-saur-ous. Getting protein wasn't a problem. I like a healthy variety of veggies, so no real issue there. But boy-howdy do I love...
5 Paleo Foods to Fuel Your Crossfit Diet! →
Spoiler! They are: EGGS BROCCOLI BANANAS SALMON ALMONDS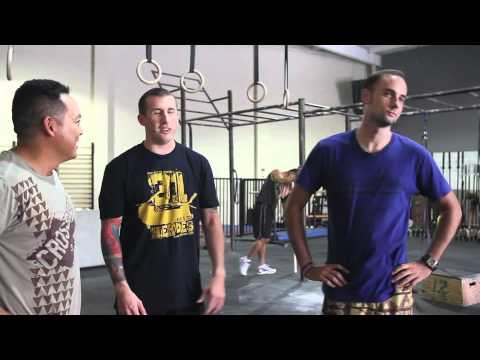 Girlmotions...
There are 2 types of guys in my universe: The ones who can deal with girlmotions, and those who cannot. Coincidentally, at Crossfit I have 2 coaches. They yin and yang each other…which works out pretty well. And totally follow the rules of guys in my universe. **Names have been changed to protect…the innocent ;) One is super-charged-chock-full-o-energy: Zenergy** One is...
Loving living in a Cult(ure)...Crossfit
I read an article today comparing Crossfit to a cult of sorts. It made me lol, then it made me go "Oh, yes, that's the appeal". It's not my first brush with cult(ure) groups. I used to run with this play group, we were like a gang with toddlers. Our veracity is pretty obvious and without the kids (b/c, come on, they were basically just our gathering excuse) Seems...
Smooge [smoohj] noun, official origins and stuff
Definition: Small puff of skin and fat just peeking over/under the seams of clothing. Not to be confused with "muffin top", which is exclusive to the top of a pants band and an excessive amount of fat (see examples below). Smooge usually affects populations of those not truly overweight, and of generally healthy self-esteem. Smooge most often rears its ugly head when the smooger is...
Crossfit Nutrition Challenge...Paleo Gone Wild
After much consideration (pressure)…I have chosen (was forced) to begin the Paleo challenge for my health (bragging rights). Unlike most Libras, I am made of willpower (that is a big, fat lie). I actually have a hard time committing to anything (except keeping up with True Blood-ahhh Sookie). But for some reason, when it comes to devoting myself (shock therapy) to a diet, I win (somehow...
Fight Gone Bad
I know, we are one hot mess of people! This is a compilation of crossfitters from all over KC. We all gathered to do Fight Gone Bad. I am told it was for a good cause. Don, one of our team was doing it for his dad, and it was at least implied that he fought for our country. I can't think of anything more noble…regardless, I donated $20. I was also told that it was tax deductible, but...
Watch
This was taken the 3rd week I was in crossfit. I had no idea I could climb a rope…or that my ass looked so huge in those pants, awesome. Just for the record, this was my second climb in 5 minutes. Eric only caught the end of my first climb on video and asked me to do it again. I swear those guys are trying to kill me!!
Crossfit weekend killer
NKC Crossfit Gym 300-398 E 18th Ave http://4sq.com/hVdmFi Bottom to bottom tabata squats, low score recorded - 15…sucky Death by pullups, per minute pulls. 1 pull 1st min; 2 pulls 2nd; etc… Score by fail out round - 9, 45 total pulls in 9 minutes My butt and lats will be so angry with me tomorrow!
200 lb deadlift today...ass so strong
NKC Crossfit Gym 300-398 E 18th Ave http://4sq.com/hVdmFi  I worked out with Kelley today. Love working out with her, she is so strong!! The guys tried to kill me with pushups today. Crazy asses :)
Hansen workout...mmm bop, screw you Hansen
NKC Crossfit Gym 300-398 E 18th Ave http://4sq.com/hVdmFi My time was 21.36. I worked against Adam, who always gives me a run for my money! I had been complaining about my burpees, so my coach's ('cause they care so much :), changed mine to "show me burpees". On the push up phase I had to lower to the ground, lift my hands from the ground, before popping back up....
Crossfit PR, yoo hoo!!
I got a new back squat PR today YEAH!!  3x3x3x3x3 - 115;125;135;145;155 - I'm pretty sure I could have gone heavier, but this load was based on my last Back Squat session… WOD 15 min AMRAP 45# 10 Thrusters (full squat) 10 KTE 10 Burpees (f*n burpees) I completed 4 full rounds  CASH OUT Tabata Sit ups 8 rounds of 20/10. Total: 102 reps Thrusters KTE (that's a knees to...
Crossfit, awesome return, yay!!
I was finally feeling pretty good and rocked this workout: 7 minute AMRAP 10 snatch press 45# 10 OH front lunge 45# 4 total rounds *10 minute rest* - this part just about killed me, all the waiting around! 7 minute AMRAP  10 push press 45# 10 dips BW 3 total rounds + 10 pp & 9 dips 1 rep form 4 total rounds, GRR   
Crossfit, horrible return...
Still not completely over bronchitis, return, I did *sigh* We started with Squat Clean practice. I started with a weightless PVC and ended with 75# on a barbell. This guy is kinda funny, but, here's what it looks like Can we read this? Not so much? I think my technology-challenged crossfit coach, Zach, took and sent this to me…As you CAN clearly tell though, this is "This...
I Hate Running...
In 2008 I ran a marathon…it sucked. I hated it. I was forced to do it. I work for a college and as a fundraiser for their foundation's group, they trained a group to run a marathon in Dublin, Ireland. They asked me to volunteer as a trainer and my payment for commitment would be an expense paid trip. Wow, spend 6 months of Saturdays (with a reasonable amount of requested weekends off)...
Crossfit gymnastics
I was in full-on bronchitis this week. I was hoping this workout would help clear my lungs…instead it put me down for more than a week, yuck. And since I'm pretty much addicted to crossfit-that was a LONG week. We started with skin the cat I didn't know I could do these…but as it turns out, my abs are awesome! Then we worked on a reverse lever: Don't quite have...
Crossfit Geekiness!
I was coming down with bronchitis this workout, and working against 2 guys (one of which is RoboCop, btw) It was especially brutal. My "WARM UP" was 3x3x3x3x3 Back Squat- 115;125;135;145;145(2) 145# was a PR, but it was a fail since I couldn't complete my 3rd squat, GAH OK, so my actual workout: 5 rounds of 30 wall balls 30 burpees Time: 14.21  This isn't me doing Wall...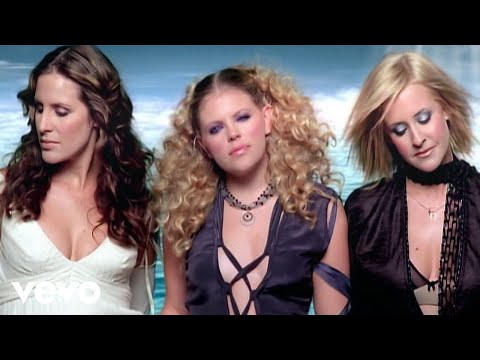 1 tag
Do What you love and love what you do...
You know those people who have a "case of the Mondays"? I don't get those…I actually love my job, love my organziation, love the people I work with and don't dread going to work, usually…ever. When I was kid I asked my mom for workout pants for my birthday…the lycra SHINY kind. They were hideous, I loved them. I would go outside and do exercises in the...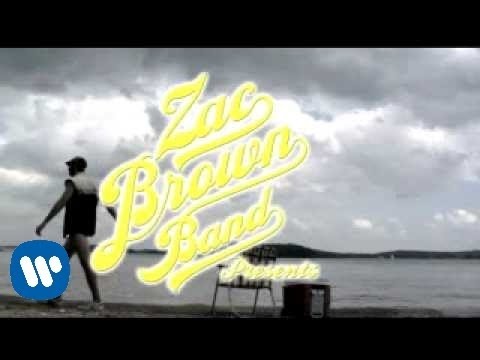 My missing tank top
When I'm not chasing demons, the demons are chasing me (this day, the ocean was the demon, damn thing tried to kill me!)